Topline System Co., Ltd.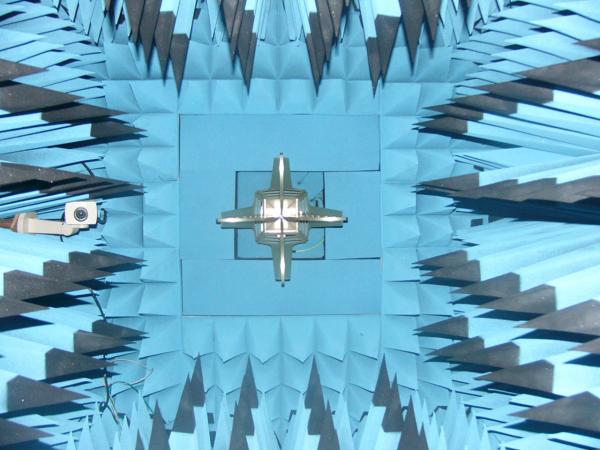 COMPANY'S PROFILE
TOPLINE-SYSTEM is a professional constructor for R.F. shielded room, Partial Discharge RF Shielded Roo, EMC Chamber and Far-field antenna measurement(OTA) chamber. Having engaged in the business for more than 20 years, we started as an agent and sub-contractor on behalf of foreign well-known companies to fabricate Anechoic Chamber for missile test.
So far, TOPLINE-SYSTEM owns a professional installation team to build the test facility. Our installation provides the best performance of Far- field Antenna Measurement Chamber which other local companies cannot reach.Repeatability of our OTA Chamber is less than 0.1dB at 900MHz and 1.8GHz,which can compete with the most leading company in the world.
We are proud to say that we have developed a superb small OTA Chamber. It is a convenient measurement facility and good helper to R & D group for small antennae and mobile phones. National Sun Yat- sen University in Taiwan, which is the most famous for educating Ph.D experts in making and designing antennae, started using our small OTA chambers in 2014. Repeatability of this small chamber is acknowledged to be less than 0.08dB at 900MHz & 1.8GHz.
There is one other local supplier of similar small OTA chambers with repeatability exceeding 0.5 dB and their price is much higher. Repeatability of the 3rd and 4th local suppliers exceed 1dB. There are many companies that have bought OTA chambers with repeatability exceeding 1 dB from local suppliers. We call this kind of suppliers "a fraud group" because they realize that they don't have the ability to supply a high-performance OTA Chamber but they cheat the customers by saying that their chambers can reach repeatability less than 0.2dB. Therefore, we strongly urge that you be very careful when choosing a supplier of Far-field Antenna Measurement Chamber (OTA Chamber).
Furthermore, our R.F. shielded rooms fully meet the standard of NSA 94-106, EN50147-1, and IEEE299-1997. The EMC chambers meet the ANSI C 63.4 and IEC 61000-4-3 standards. Our antenna anechoic chambers adopt Velcro loop and hook to line pyramidal absorbers for easy replacement or for when the chambers are to be relocated in the future. In fact, our chambers that have been using Velcro tape for more than 15 years are still working.
In sum, to avoid buying an inferior chamber, do consider TOPLINE-SYSTEM CO., LTD.
as your exclusive supplier. It's our pride to say that TOPLINE-SYSTEM CO.
is the sole company in Taiwan which is the most qualified to upgrade your existing inferior FAR-FIELD ANTENNA MEASUREMENT CHAMBER.
We look forward to having the honor to cooperate with you.
Profile
| | |
| --- | --- |
| Established in: | 1993 |
| Business Type: | ODM Manufacturer |
| Markets: | China / Hong Kong Southern America/Caribbean Eastern Europe/Russia Southeast Asia South Asia Mid-East/Africa |
| Main Products: | R.F. Shielded Room, EMC Chamber, Antenna Test Chamber, Magnetic Shielding Enclosure, Shielded Cabinet |
| Location: | Taiwan |